Hey everyone! Long time no see!
If you follow me on social media you know that I've been super busy lately with responsibilities on the homestead, from canning over 200 jars of food, jams, and jellies, to winterizing the property. Also this month, I have been very hard at work on a very big project called Amiville. The preliminary website will launch this Friday that will talk more about the project. To learn more, visit:
www.amivillecomic.com
.
I dedicated October to preparing for the comic's release, so having NaNoWriMo start this Wednesday will finally get me back on the writing track. While I have many book projects I want to work on, I will write
Until Dawn Breaks
, Book 3 of the Roadside Paradise series, as my NaNo project.
I have been a participant and winner in NaNoWriMo for 5 years now (this is my 6th) and I always use the event to hold myself accountable and push myself to work on projects that I may need more motivation on.
Recently I've seen a lot of amazing posts about all the preparation writers go through with their novels. I've seen blog posts about plot outlines, character development tools,
bullet journals
and tons of other tools writers use. That's the wonderful thing about NaNoWriMo. The community gets together and shares ideas to help new writers and connect to other ideas.
While I would love to share my own process and means for staying on track when it comes to NaNoWriMo, I am sad to say that I do not actually have a process. I do all my work in my head before I start writing, and I find it difficult to put that down on paper before I begin writing. That only makes me believe that I am far more sloppy about my writing than most.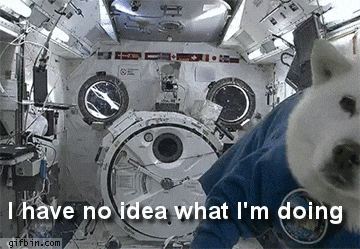 Therefore, rather than explain how I come up with my stories and get through them, I want to offer a different sort of advice to everyone doing NaNoWriMo--be kind to yourself.
50,000 words is quite a goal to achieve in one month. As an example, The Significant is 210,618 words long. Following NaNoWriMo pace, I should have been able to write the book in just under 4 months. It actually took 9 months, that means I was writing about 23,402 words a month. On an even larger scale,
Inside
(the entire novel), is approximately 520,718 words. NaNoWriMo pace would finish that book after approximately 10 months. It took 18, with about 29,000 words a month.
Writing a book takes time and patience. For NaNo, it's great to push and strive for 50,000 words, but if you don't get it, do not beat yourself up about it. November is a month just like any other. Real life will get in the way, you'll have bad writing days where you don't put down a single word, but never get discouraged. If your word count is not where you think it should be, don't be too hard on yourself. National Novel Writing Month is meant to be a push to get projects started and connect with the writing community, not to be a judge of your talent or ability as a writer.
So, even though I will be taking part in NaNoWriMo again this year and pushing myself to finish 50,000 words in one month, the real challenge I think writers should take part in is engaging with the community and trying new techniques to find a method of writing that works well for you, weather that is character interview sheets, plot cards, web diagrams, bullet journals, or any of the amazing and creative tools that other writers have shared about their process.

Again, please be kind to yourself and give NaNoWriMo a shot, even if it's just to connect to the community and learn a few new things. All the best to those participating! I'll be joining you. If you want to follow my word count, follow me on Facebook or Twitter. I will do a daily word count update at the end of the day to show my progress.
All the best,
K.J.
If you want early access to information about my books, including early cover reveals, then please sign up for my mailing list!