Hello everyone! Long time no see!
I know, I know. It has been a very long time since I have updated the blog. I would come up with some excuses, but the fact is life got in the way and, for a time, priorities had to shift.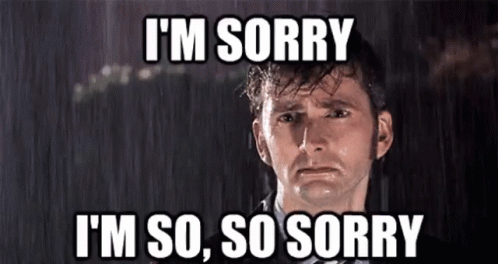 With that, I would just like to give a few brief updates!
Told ya!
I have been slowly transitioning into living up at the lake house. It has always been where I've written best, but the house needed
a lot
of work before I could find a way to live up there full time. So, every weekend for months, I have been going up there, rearranging, organizing, and
cleaning, cleaning, cleaning
. Once the roof was fixed so that the bats no longer had reign of the place, the my furniture was moved into place, and the kitchen was cleaned (this included getting rid of the 13 containers of Maple Syrup that have been there for who-knows-how-long).
The most recent extravaganza was the firewood fiasco. For those of you who follow me on social media, you probably saw the pictures of my dawn drive to the lake and the fun I had stacking the firewood from the back of my truck after hauling it down from the mountains. For a place where the houses are mostly heated by burning firewood, it was surprisingly difficult to find firewood. Everywhere around would either not return my calls, or were out of firewood for the season. This continued for two months!!
Thankfully, I managed to get enough to last me through the month, which will allow me some time to find more, should I need it.
Now, I am proud to announce that, at the moment, I have transitioned into full-time writer! Friday was my last day at work, though I am only on temporary leave and will make a final decision about my employment at the end of the year when I have had time to work on new projects and really throw my shoulder into being an author.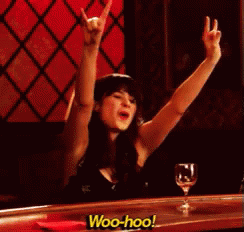 That did mean putting in extra hours to supplement some of the expenses of moving up there. I had to work until I could afford to put new tires on my car and buy firewood, etc. But with that taken care of, it's off to various worlds that have been spinning in my head for years.
So, without further ado, it's time to talk about NaNoWriMo!
If you don't know what NaNoWriMo is, it is the National Novel Writing Month (http://nanowrimo.org). The goal of NaNoWriMo is to write 50,000 words in the month of November. I have participated for the last four years, but I always used the Dimension Guardian series as my books so that I could buckle down and write those. However, since the series is over (I'm trying not to cry), I have to decide on a new project to buckle down on (I don't worry about the word count, only finishing the draft).
Here's the scoop on upcoming projects. I want to keep some a little secret, but I'll elude to them exclusive for people who visit the blog! I have six novel first drafts that I want to try and finish by the end of the year. I know, that is
extremely ambitious
, and I likely will not finish all six. Some I have already started, and therefore should be easier to write. There is one that I will not post updates on because I am not sure that I am going to release it at all.
**Note: Don't worry, I don't cheat on NaNoWriMo. I only log the words I have written starting November 1st, not anything written prior.
Here is the list of projects:
~The Descendants
--10% complete
~The Degenerates
--5% complete
~The Deserted
--1% complete
~Faith 1
--18% complete
~Faith 2
--0% complete
I will not explain the Descendants series, because I want it to be a little bit of a surprise, but I don't want you to think I'm not working on something! And, as you can see, there is a new series coming up! This one might take a little longer to release, but I'll keep you updated as I reveal the cover and synopsis when it gets further along.
Now, to talk about preparations.
Since I plan to write full time for at least the month of November, you're probably gonna see a lot more from me on my social media pages. To follow me on social media, click any of the links below. I will be posting updates about the progress of the five books listed above and my progress in NaNoWriMo.
Alright everyone! November will be upon us in a matter of hours! Time to start this new chapter!