Sorry for the lack of updates recently. Been super busy preparing for
The Significant
to release and for my trip (I will be posting on that at a later date).
But, with T
he Significant
releasing one week from today, I figured it was high time for a post!
So....
Let's talk about gay characters~
Actually, I'm not, but I have a ton of characters that are!
I feel like writers are scared to put gay characters in their stories as main characters unless it is a gay romance novel. Of course, there are the stereotypical gay characters--the sassy gay friend, the awkward teen trying to hide that he's gay, etc--but what if you want to make your gay character one that straight readers can relate with?
Well, it's a fine line to walk.
Allow me to share a story with you.
In the Dimension Guardian Series (
which you can read HERE!
), there are two side characters that are a gay couple. When they first appear in the series, it is
not
revealed that they are a couple. Why? Because I did not want that to be the thing the readers focus on in the story, particularly when they first meet these
phenomenal
characters (yes, I am very proud of those two). Now, there is very little physical contact between them through all six books. They do not hold hands, they do not kiss, they tease one another, and they hug when one of them is in a particularly bad way. That is it.
And before I continue this, I feel it is only fair to tell you that that is the dynamic of this couple's relationship. They are not very psychically affectionate with one another around other people. They just aren't. I did not restrain the interactions in fear of upsetting some of my readers (I am not afraid to offend readers.
Read Inside if you don't believe me
).
Now, here is what happened.
After these characters are introduced, a book and a half passes before it is revealed that they are, in fact, a couple.
I expected people to be shocked since, sadly, that is the world we live in. However, I never expected to be scolded for revealing that these characters were gay.
I had someone send me a message that read something like this: "I am so disappointed that you took these two great characters and made them gay. They did not have to be gay, and I cannot read anything about gay characters, since it's against God's word. You ruined them. Kill these fags to save the story."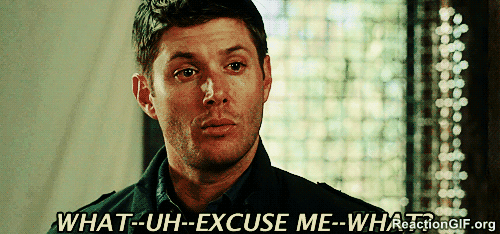 I could only stare in shock at the message for several long seconds.
Why am I sharing this story? It shows just how careful writers have to be with gay characters, and it's horrible. Unfortunately, most gay characters, if it is not a gay romance targeted toward a gay audience, or the gay characters are not stereotypical queens meant to be comic relief, and have no depth to them, tend to make readers uncomfortable.
And this does not apply to only gay characters. It's also for other minority characters (there will be another post on minority characters).
At first, when I read this message, I was upset because I was confused why the reveal of these characters as being gay made me lose a reader and why they felt that these two amazing characters needed to be killed to save the story. After about 5 seconds thinking about that, I realized I did not want one of those people to be my reader. I was totally fine with them dropping the story after that.
There was no way I was going to force my characters to be straight to appease everyone. They are proudly gay (well, let's be honest, one of them is gay, the other is bisexual). Their relationship and their sexuality is part of who they are as characters. I did not make them that way for cheap shock value. They. Are. Gay.
Anyone got a problem? Deal with it.
So, if you have a gay character and you are worried about driving readers away, my advice to you is this: If your character is gay, then that is just another facet of who they are. If they're flamboyant, do them justice. If they are more reserved, but willing to joke, make your readers laugh. If they are transgender, identify them as their preferred sex unless the struggle for their identity is part of the story. My transgender character is always referred to and described as their preferred gender (good luck finding them!).
**Side note for transgender characters: Please do not force them to reveal that they are transgender by having someone walk in on them changing or anything like that. It's an underhanded, cheap technique. Get your character to tell someone, in words, about it. It makes for a more emotional moment and pulls the reader into the depths of the story.
So, allow your characters to be who they are. Do not hold them back in fear of offending readers. If your reader cannot handle some homosexuality, they are not the reader for you.
Now that this sounds sufficiently like a Tumblr rant, let's get back on topic.
My advice for the current market about writing gay characters is to keep their sexuality under-wraps at their introduction if you can (almost impossible to do with flamboyant gay characters). The reason I suggest this is because sexuality for every character is assumed to be straight until otherwise noted. Because sex is such a secretive and embarrassing thing in most cultures, readers have a tendency to focus on that fact rather than all the other amazing things about your character. Even if you just introduce the fact that they're gay later in the chapter, that won't be the first thing your reader focuses on about that character.
Does it seem unfair to do that? A little. But we don't learn the sexuality of the people we meet at the offset unless they are very flamboyant. Make it the same with your character. Your readers don't need to know everything about the character immediately. Leave some for later.
Anyway, that's all for my rant on gay characters. In closing, don't be afraid to have a gay character that is not a stereotype! As authors, we are artists, and we need to start pushing boundaries as artists do! Break some of the stereotypes!

Why am I writing about this? Because, if I haven't warned you enough, the main characters in The Significant are a lesbian couple. That ain't gonna change.
Follow this blog, or my social media pages to stay up-to-date with this blog and the updates on the progress of
The Significant
, which I intend to release this summer! If you have a question about writing, publishing, or anything in general, feel free to post to my Facebook page, or tweet your question to me @kjamidon.
Don't forget to check out my own novels as well! Click the links below!