Alright everyone, strap in. This is going to be a very detailed, technical post.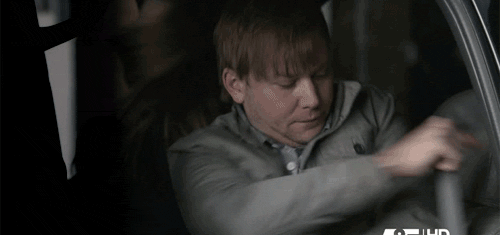 Dialogue is a struggle for
everyone
. And it's not necessarily the words that your characters are saying that are the problem. It might be the way you are putting them down on the page.
Oh, yes, we're going in-depth with dialogue. Prepare yourself.
Why is Dialogue So Important?
There is no way I can list everything that makes dialogue so important in a story. It helps set the tone, helps define your character's personality, education, etc., helps advance the story, helps create drama, it is one of the most commonly-used ways to further the story, and much, much more.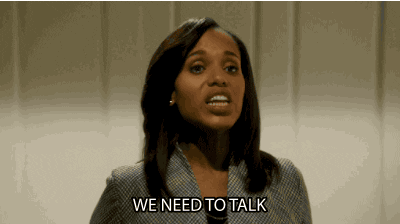 Because it is so important, we are going to be discussing a lot about dialogue itself and then
formatting
(which is the scary part).
Basics!
Before we get into the more technical things...
Each character's dialogue should get its own paragraph and indentation
Each line of dialogue must be in open and then closed quotations (there is one exception, which we will cover further down)
Okay, let's go!
Talk the Talk
A few things:
Humans rarely speak in complete sentences
Education plays a huge part in speech patterns
Profession also plays a part in speech patterns
Humans speak differently depending on who they are talking to
With those out of the way, let's discuss style of speech.
While this does heavily depend on your story and your characters, there are a few things to keep in mind when deciding the style of your character's speech.
If your character has a slurred speech or rough speech patterns that cause you to contract words a lot, be careful how much you do that.
Example:
You can see that the first sentence takes longer to read because there are almost no spaces between the words. Using contracted words can set the tone for your character's speech patterns, but too much will slow the pace of your story down as your reader tries to understand what is written on the page.
The second option is easier to read, and even though it may seem to proper for your character to say a complete word ("shouldn't" or "did") if the rest of the sentence is fragmented in stylized English, your readers will still understand the style of the character. Do not distort their speech so much that your reader has to slow down every time they speak. You want them to stumble on it, not fall.
Now, the opposite of that, do not throw in random large words in your character's vocabulary to make them sound smarter.
I'm going to use a very famous example of this.
Twi-hards, it's alright, I'm not going to bash Twilight. Relax.
I will say that the word "irrevocably" feels thrown in there at random, particularly when it's supposed to be coming out of the mind of a seventeen-year-old girl. The point is, it is not a word one runs into on a normal basis, and it gives the reader pause. There is a difference between sounding intelligence, and sounding like you're trying too hard.
If you do not know any beautiful, multi-syllabic words for your very intelligent character to say, that's okay. You probably don't need them anyway. There are other techniques, like using complete sentences, or many complex sentences, that will help your reader understand the intelligence of your character. Do not liberally use the thesaurus in an attempt to make your character sound smarter. It will come across as unnatural and forced and it will throw your readers for a loop.
As for cursing in dialogue (which I am not at all opposed to), generally, those with lower education levels are seen to be the ones who curse the most. That does not mean that it is true, as there are many very educated professionals in the world that would make sailors blush, but in dialogue, a lot of swear words can come across as low-class, crass, and even off-putting.
As someone who does not have a clean mouth, I can't believe I'm suggesting this, but try to limit your curse words in dialogue unless it is particular to your story or a character who grew up a little rougher. After a while, it can become taxing and irritating to your reader if your character is throwing curse words around every sentence. Use those words sparingly (particularly the stronger ones) so that they still have their punch when they show up.
Remember, there are still people who get offended by excessive swearing...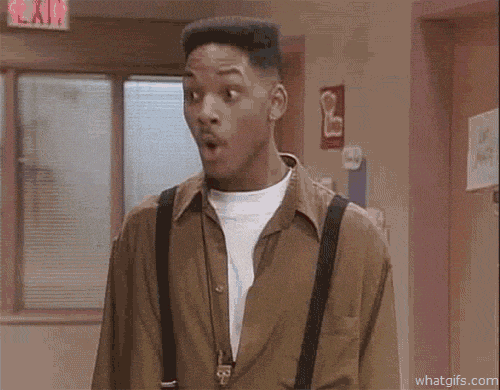 Now, a final little speech pattern thing:
What if there is another language mixed into the dialogue?
In that case, I would suggest italicizing the word that is not in English.
Example:
Dimension Guardian - Book 3 - Fate
In this example, the word "danra" is the character's native tongue for "father." Italicizing that word allows the reader to separate it from the sentence, and distinguish that it is another language. If it is one word, most of the time the context will tell the reader what the word means. If you are worried about that, here are a few exposition examples that might help you discuss what those words mean.
"You must come with me, danra," he said, using the formal word for father to convey the seriousness of the situation.
or

He was startled to hear the formal word for father, and his stomach flipped in apprehension.
Just some examples, as neither of these are actually in the book.
Now, what if the entire sentence is in another language?
I do not suggest you force your reader to read a sentence in a language that they do not know or understand. It can confuse them and feel a little like a slap in the face, as if telling them that they are not allowed to understand the story they are reading. Don't just put random words together in a made-up language and force your readers to try and discern them.
If they are speaking in another language, put the entire sentence in italics within the quotation marks, in English, or whatever language is the primary language of the book.
Example: Significant - Coming Soon (rough draft sentence disclaimer!)
This, again, allows your reader to separate that sentence from the others around it, and with some added exposition, you can explain that it was in another language, and that was why it was italicized.
Now....on to the fun part.......
Transitive, Intransitive & Dialogue
It took me a very long time writing dialogue before I realized that I was formatting it wrong.
I'm sure that you understand that everything inside the quotation marks needs to have the appropriate punctuation based on the sentence. However, at closing quotation, there are some rules that need to be obeyed.
This has to do with Transitive and Intransitive Verbs.
I can tell I've already scared you, but stick with it! It's easier than you think!
Most sentences in English follow the SVO format where a Subject (I) does something Verb-like (drank) with an Object (water). I drank water is an SVO sentence.
However, verbs fall into different categories. For the purposes of dialogue, I'm going to focus only on transitive and intransitive verbs as they pertain to this subject.
Transitive Verbs
are verbs that always need an object. For example: "say."
On it's own "I said" is not a complete sentence. It's a fragment because "said" is a transitive verb, and there is no direct object in the sentence. There is a list of these verbs, and you can Google a longer list if you need to, but most of the time, native English speakers intuitively know when a verb needs an object, even if they don't know the terms behind it.
List of some common transitive verbs:
Ask, Attend, Believe, Buy, Consider, Contact, Describe, Get, Join, Love, Say, Suggest, Take, Want.
Conversely,
Intransitive Verbs
do not need a direct object. Since this is a little difficult to describe, I'm going to give some examples. The italicized words are the intransitive verb.
"Do you know what happened?"
"Did it rain?"
"Suddenly, he appeared."
Often, these verbs are found at the end of the sentence, and they are an action done by the subject, but they do not need an object.
List of some common intransitive verbs:
Appear, Arrive, Come, Die, Fall, Happen, Wait.
Of course, there are many verbs (quite a lot, actually) that can be used both transitively and intransitively depending on the context of the sentence (e.g. "eat"). This is because English is a horridly confusing language that just pretends to have rules to follow.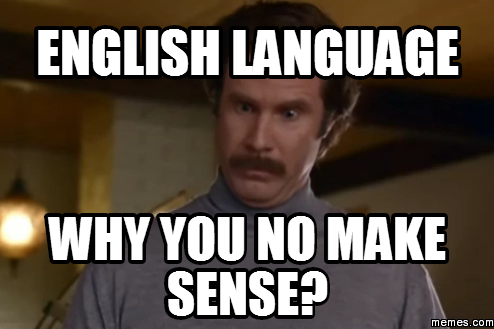 Now, I know what you're thinking.

What the hell does this have to do with dialogue??!!

Here's the truth: Most speaking verbs are Transitive Verbs, meaning that they need an object.

"She asked." "He said." "They exclaimed." These are not complete sentences.

The thing about dialogue is that everything inside the quotation marks is the object of the sentence. The person (Subject) said (verb) "the thing"(object).

Of course, that is not how novels are written, so I will now explain how to format dialogue in your novel.
The comma inside the quotation is the most important part of formatting a simple sentence with dialogue. This shows that what is in the quotation is complete, but the entire sentence in the novel, is not complete, which is why you must use lower case unless the first word outside the quotation is a proper noun (i.e., a character's name)
Can the dialogue be complete on its own? Of course!
The complete sentence is marked by a star. Any dialogue can be a complete sentence as long as there are no speaking verbs after or before it, and there is proper punctuation inside the close-quotation mark. However, be sure that your reader knows who is speaking. We will go into that a little later in the post.
Now, what if it's not a statement inside the quotations? What if it's a question? Or an exclamation of some kind?
Same rules apply.
Make sense?
Have I lost you yet?
Great! Let's keep going!
The great thing about fiction writing is that we always try to find new and pretty ways to say things. However, this means that we can get our verbs confused and it can become a bit strange. For instance, say you don't want to write that your character agrees with something that another character has said using those exact words. Following the information I shoved at you above, you might decide that this is the format to use.
Nope. Nope. Nope. Don't do that.
Because you cannot nod words. Nodding is associated with your head, not with your speech.
This is what you need to do in that case.
If this is the case, why even put "she nodded" next to the dialogue? Why not put that in a separate paragraph? Because this is a way for you to help your reader understand who is speaking without the saying over and over and over again "she said." [Again, we'll get to distinguishing who is speaking later.]
There are some words that are trickier to figure out on this issue. For instance, can you "gasp" words? Can you "sigh" words? I think you can sigh words. I do it all the time. But that is for you to decide. I think everyone can agree, however, that you cannot "nod" words.
So, what about when you want to put "she said" in the middle of a sentence for emphatic value?
This form of interruption could be simple, like above, or complex, like below.
For more complicated examples, like this one, it can be difficult to determine when to use commas versus periods, but a good way to tell if the first bit of dialogue is complete or not is to see if there is a name. If the name stands by itself, like the first example of this, and there is going to be something said directly afterward, then it is not complete. This is only different if your character is calling the character to get their attention and the other character has to turn around or acknowledge the first character before dialogue can continue.
Now, one last odd-ball.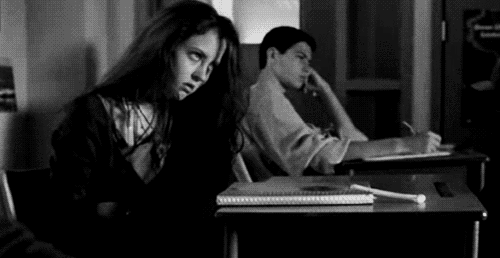 Aren't we done yet?!
Say you have a character that has a very long speech to give. This speech takes up a couple pages and the same character speaks uninterrupted the entire time.
First of all, you cannot have that speech remain one enormous paragraph that spans for pages. A paragraph break allows you to give your reader a break and reorient themselves among all the words. You need to give your reader a point to find themselves, or they will get lost in the sea. Find the parts where there are subtle changes in the speech and make new paragraphs there.
But how does that change your dialogue formatting?
This is the only time you can get away with having no close-quotation at the end of a paragraph of speech.
Of course, it is a good idea to remind the reader of who is speaking at least once every paragraph. The way I suggest you do this is, at the end of the first sentence of the new paragraph, you end with a comma and put "he continued," or something similar. This also allows your reader to take a breath before continuing on.
**The reason the above speech doesn't have any reminders like that is because the character giving this "speech" is actually mute, and he's writing it down, not speaking.
Talking of which........
Distinguishing Voices
Nope! We're not done yet!
We're getting close! I promise!
The final things to think about when formatting your dialogue is how often to say "he said" and "she said." I will make a different post on different, pretty words for "said" later on and when to use them, but for now, let's just focus on making sure you know when to let your reader know which character is speaking.
First it depends on the number of characters you have in the scene. If there are only two characters speaking back and forth, you do not need to always follow dialogue with who is speaking. I bring back the example from above!
Kailynn and Raphael are the only two in this scene. She speaks, and he responds. Since there is no one else in the room when this exchange is going on, there is no need to put anything indicating that Raphael is saying the second line. It's implied. This keeps words from over-cluttering your page, and keeps you from sounding repetitive when you keep saying "he said" "she said."
So, what if there is more than one character?
Then, you need to put who is speaking for each line of dialogue.
That does not mean there are not ways to change it up. Using more colorful words than "said" help, as do action words, such as "nodded" (just be sure you format it correctly!). But, there are many more techniques out there. One that I like to use looks like this:
(That was made up. That's no where in the books)
When one character is saying something in response to another character, even if there is a group of characters around, you can have them reply to that particular character, like in that example.
You made it! That's what I have to say about dialogue!
I'm sure some of you are saying, "I have half of my manuscript done already and I've been doing this wrong the whole time!! Now I have to go back and write it all again!"
Whoa, whoa, whoa, slow down!
If you know you have dialogue formatted incorrectly, listen to me.
It's okay.
I promise, it's alright. For now, just get your draft done. Don't worry about the technical stuff! That's what editing is for!!
This takes time and practice to get right. I still make this mistake all the damn time! It's okay not to be perfect! Just write the story you have inside you. All that technical crap can happen later. This post isn't going anywhere, you can refer to it at any time.
Happy writing everyone!!
If you have any questions about writing, publishing, editing, or anything in general, feel free to post to my Facebook (click the link below!) or tweet your question to me @kjamidon.